Astrix Interiors
If you're purchasing a bathroom or kitchen online, sometimes it can be hard to imagine just how that surface or finish looks in reality, and how they will look when installed in your home.
The Astrix Interiors showroom at Unit 23, Planetary Business Centre, Planetary Road, Willenhall, Wolverhampton, WV13 3SW has a great selection of taps, work surfaces, tiles, accessories and show kitchens and bathrooms. Why not drop in and browse around our showroom for a little inspiration?
Our team are trained and qualified bathroom and kitchen fitters and are experts in plumbing, heating, tiling.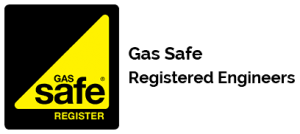 More about Us
What our customers say
Just a note to say lovely job, very pleased with bath, sink and toilet. All the best.
Terry & Julie
West Midlands
What our customers say
Once again, thank you for a job well done.
Roy & Diane
Brownhills
What our customers say
Thank you for doing a splendid job on installing my new Valiant boiler, really pleased with the work carried out. My house is now cosy and warm!
Jane Dunn
Sutton Coldfield
What our customers say
Absolutely stunning bathroom far better than I ever imagined. The workmanship and finish is fantastic.
Max and the lads did a fantastic job and just got on with it without any hassle, in fact they were very flexible given the inconvenience caused by a window company not delivering on their promise.
I would recommend Astrix to anyone wishing to get a new bathroom.
Top job!
Thanks Astrix.
Richard Josebury
Aldridge
What our customers say
..From start to finish, it has been a pleasure to work with Max and Teresa...The quality of the units is outstanding, as is the quality of the workmanship...We have no hesitation in recommending Astrix Interiors. Should we ever need a new kitchen Astrix will be first on our list.
Karen and Andy Whitefoot
Wolverhampton
What our customers say
A big thank you to Max at Astrix Interiors for the renovation to our kitchen, Max and the team did an outstanding job and we love the space and the beautiful units, the workmanship is fantastic.
Regards
Maggie and Clem
Maggie and Clem Murray
Birmingham